CP-WBS Rheology Modifier is rheological modified bentonite. It is mostly employed in water-borne systems.
CP-WBS is currently the largest export model among all the organoclay bentonite products produced by Camp Shinning that are used in water-borne coatings, because its price advantage is particularly prominent and the stability of product quality is sufficient to meet the performance needs of customers.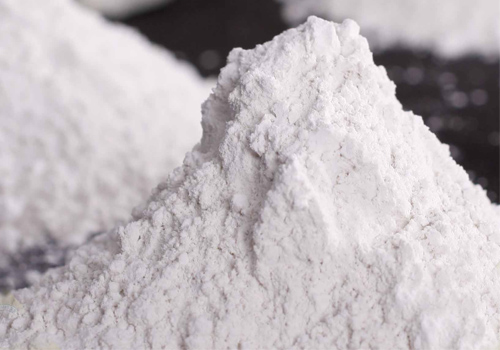 Properties
Composition                            Organic derivative of a montmorillonite clay
Appearance                         Fine powder, white
Moisture content (105℃,2hr)         ≤3.5%
Loss on ignition (1000℃)           29%-32%
Bulk density                         0.53g/cm3
Fineness (<74μm, %)              ≥98%
Advantages 
High gelling efficiency, CP-WBS Rheology Modifier can create gel even at 2% concentration in water Simple dispersion Transparent and light-colored gel Prevents pigment settling High thixotropy, good anti-sag property
CP-WBS is used in the following applications: Industrial water reducible paint Toothpaste and tooth polish Cream and lotions Emulsion paint Pigment and blunge water Water-borne sealant and glue
It 
can 
be 
applied 
directly 
in 
powder 
using 
CP-WBS, 
with 
a 
0.23.0 
percent 
addition. 
The 
following 
are 
the 
procedures.
2. 
the 
CP-WBS 
(Dispersing 
at 
high 
speed 
for 
20-30minutes)
4. 
Filler 
and 
pigment 
(Mixing 
and 
dispersing)
Safety
Material 
Safety 
Data 
Sheets 
for 
Zhejiang 
Camp-Shinning 
New 
Material 
Co.,Ltd. 
contain 
all 
necessary 
safety 
information.
Package
Kraft 
bag 
or 
complicated 
kraft 
interior 
with 
PE 
or 
bespoke.
CP-WBS 
should 
be 
stored 
in 
a 
ventilated, 
cold, 
and 
dry 
location.
Notice
The information on use is based on data that is thought to be credible, but any recommendation or suggestion offered is without guarantee or warranty, as the conditions of use are beyond our control. \sAll products are sold with the understanding that consumers will conduct their own testing to establish the fitness of such products for their intended use and that all risks will be taken by the user. \sWe disclaim all liability for damages caused by negligent or inappropriate handling or use. \sNothing in this document should be construed as a license, encouragement, or suggestion to practice any patented invention without a license.