CP-34 organoclay is a  modified bentonite that has been specifically designed for use in solvent-based systems. It is widely applicable in solvents ranging from low to medium-high polarity.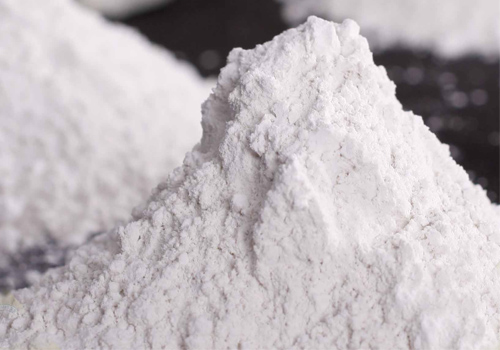 Properties
Composition                            Organic derivative of a montmorillonite clay
Appearance                         Fine powder, white
Moisture content (105℃,2hr)         ≤3.5% 
Loss on ignition (1000℃)           29%-32%
Bulk density                         0.53g/cm3
Fineness (<74μm, %)              ≥98%
Advantages
Excellent gelling efficiency
Gel of a pale hue
Produce thixotropic consistency that is reproducible over a wide temperature range
Suspends particles, preventing pigment and filler hard settling.
In organic binder systems, exerts a strong film reinforcing action.
Application
The CP-34 is applied in the following situations:
Marine paint, industrial paint, and anticorrosion paints such as bituminous coatings, polyester paints, and alkyd paints are all available.
Sealant Inks Grease, Lubricant Polyester putty that is unsaturated
Using
CP-34 disperses best when subjected to high shear and requires a polar activator to achieve maximum efficiency. 
Heat is not necessary for effective dispersion. 
Typically, addition levels range between 0.2 and 2.0 percent. 
It is necessary to use a polar activator (95 percent ethanol or 95 percent methanol). 
Normally, the addition level of polar activator is recommended to be between 40% and 50% of the weight of CP-34. 
If the xylene system is used, the addition level of polar activator should be between 30% and 40% of the weight of CP-34.
Pre-gel is prepared in the following manner.
Charge mill with solvent
Under agitation, gradually add CP-34 (6-10% by weight of total pregel) to the mill.
For 5 minutes, mix on high speed.
Include the polar activator.
For 5 minutes, mix on high speed.
Safety
The Material Safety Data Sheets for Zhejiang Camp-Shinning New Material Co.,Ltd. contain all necessary safety information.
Package
Kraft paper bag with PE liner or customized multi-wall paper sacks. 
25kg per bag, 22.68kg per bag, or customized
Storage
CP-34 has a two-year shelf life and should be stored in a ventilated, cool, and dry location.
Notice
Although the information on use is based on data believed to be reliable, any recommendation or suggestion made is without guarantee or warranty, as the conditions of use are beyond our control. 
All products are sold with the understanding that purchasers will conduct their own tests to determine their suitability for their intended use and that all risks will be assumed by the user. 
We disclaim any liability for damages incurred as a result of careless or erroneous handling or use. 
Nothing contained herein should be construed as an invitation, inducement, or recommendation to practice any patented invention without first obtaining a license.