Inorganic Thickener Bentonite
Inorganic Thickener is a inorganic rheology modifiers. Thickener is an important component, especially in the production of lubricating esters.
In addition to the organic form of thickening rheological agents, which are solvent based thickening agent, we also provide inorganic thickeners, which are anti settling agent for water based paints and grease.
The main function is to retain the base oil within its structure and distribute it in the lubricating grease to lubricate the components in contact. At the same time, thickeners are also an important factor in oil recovery, and can maintain consistency and stability during the duration of contact.
Therefore, selecting a suitable base oil thickener plays an important role in the basic performance of lubricating grease, such as its water resistance, sedimentation resistance, corrosion resistance, and temperature stability.
Inorganic Thickener clay | Inorganic rheology modifiers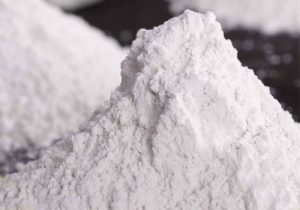 Water Based Organoclay
CP-EW Organoclay for Water Based paint. It is primarily employed in water borne paint systems,such as  latex paint. So it is a good water based additive in paints,coatings,grease etc.
Read More »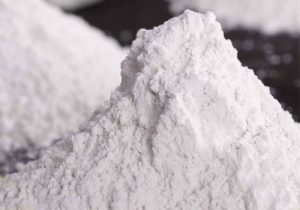 Water Based Organoclay
CP-EWS Modified bentonite It is employed in a water-borne coatings system. CP-EWS organoclay outperforms CP-EW in terms of thixotropy, transparence, and dispersion.
Read More »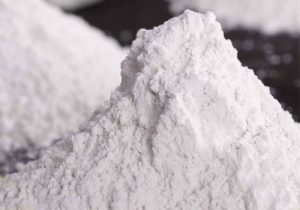 Water Based Organoclay
CP-WBS Rheology Modifier is rheological modified bentonite. It is mostly employed in water-borne systems.
Read More »
Why Choose Camp Shinning
Packing
Advantages
Properties
Why Choose Camp Shinning
Inorganic thickener is a water-based organic clay bentonite, attempting to change its name from the original bentonite to a water based lubricant, water based paint, and water based grease, ink additive.
The main function of inorganic thickener is to increase viscosity and change its flow characteristics, achieving a thickening effect. Currently, the most commonly seen inorganic thickeners on the market is organic clay organobentonite.
Organoclays bentonite thickener with Inorganic, when used in water based paint coatings, water based lubricating greases, and water based inks, can increase the overall formula and achieve a certain degree of stability in viscosity, especially when it appears and maintains a good stable state under high temperature and pressure.
Strictly speaking, modified organic bentonite has not been modified, and bentonite has better thermal stability, making it suitable for applications exposed to high temperatures.
Of course, Anti settlement agent is also an inorganic thickener clay, and a major advantage of bentonite  is that it can transform the flake structure into a state that helps prevent the settling and separation of pigment box particles, and always maintains good dispersion of the solution.
We have also mentioned hydrophobicity multiple times because organic clay has good water resistance and can always maintain good performance in systems containing some water.
The main applications of bentonite thickeners include drilling mud to increase viscosity and enhance suspension.
  In water treatment, it serves as a filtering ability to fulfill some of the needs of water treatment.
In the cosmetics application field, especially in skin care products and beauty products, it is used as an adhesive thickener and emulsifier. For example, nail polish lotion, organic bentonite is required.
So we can simply understand it as an inorganic thickener in the form of organic clay. Its main goal is to improve and enhance the rheological properties in industrial applications, and achieve the requirements for thickeners in water based and solvent based systems through differences in chemistry and modification.
Therefore, Camp Shinning is a professional provider of solutions for water based thickeners and solvent based thickeners ( is bentonite organic or inorganic ) source manufacturer.
Packing
Advantages
Properties
Why Choose Camp Shinning As Your Organoclay Supplier
Visit Factory
About Us
Organoclay Description
Visit Factory
About Us
Organoclay Description
Get in touch with Camp Shinning today to have your most cooperative organoclay supplier & manufacturer in China.