Bentonite chemical thickener Organoclay
Whatsapp/Wechat : 0086-13185071071
bentonite drilling fluid additive | organically modified clay
Bentonite Additive is currently a common paint coating additive and the most common suspending agent in drilling fluids. It has some special properties that can be met. When using organic bentonite, it exhibits good thixotropic behavior. That is to say, by using organic bentonite, its viscosity can be controlled.It also has good rheological properties.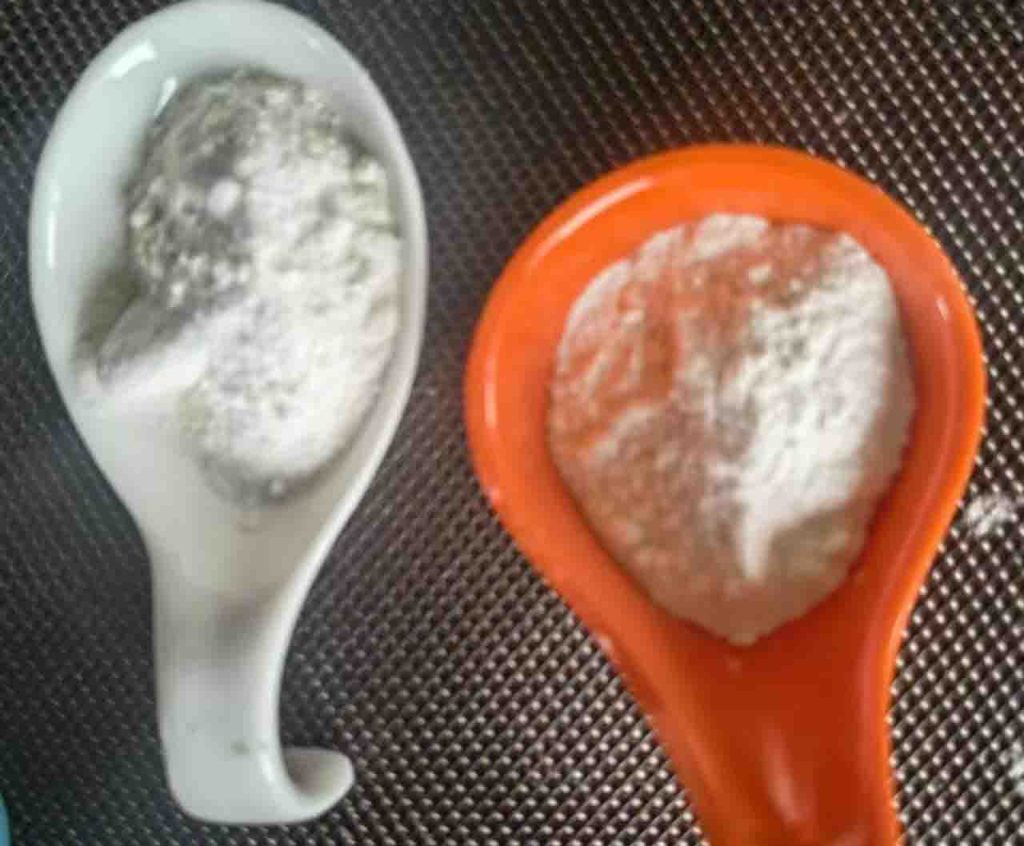 Organoclay Rheological Additive
Camp Shinning produces organic bentonite thickener with over 20 years of production experience, and the entire process strictly follows ISO standards for production and operation. Its CP series organic clay bentonite is mainly used in major industrial fields such as oilfield drilling, coatings, paints, and frac fluids, among which cosmetics and adhesive are also widely used in organoclay bentonite thickener. Please contact the supplier and manufacturer of organophilic clay bentonite, Camp New Materials is a professional provider provides you with a complete solution for bentonite thickener.
bentonite rheological additive | Bentonite chemical
Organo clay CP-34 is used for solvent based paints.
Organobentonite CP-10 is used in non-polar to medium polarity aliphatic.
Rheology modifiers CP-EW is a good anti sagging agent and anti settling agent.
Organoclay Supplier / Manufacturer :
Internet address: https://www.rheologymodifiers.com/    
Email address:   [email protected]
Whatsapp / Wechat:  0086-13185071071
Organophilic Clay Supplier / Manufacturer : Camp Shinning
CP-180 is an organo bentonite(modified montmorillonite) 
Organic clay CP-MPZ is for solvent & resin System grease.
CP-APA is a rheological additive.It's used in systems from Moderate to highly polar solvents.
bentonite slurry additives Packing | Bentonite material
Packing: 25Kg/Bag or 22.68Kg(50lb) /Bag. 16MT/20FCL with pallet.25MT/40FCL without pallet.
Organoclay Rheology Modifiers for Solvent | Looking for a way to increase the sag resistance of your solvent-based coatings? Camp Shinning has created a rheology modifier that does exactly that! Our modifier prevents pigment sedimentation and provides shear-thinning behavior to your coatings, allowing them to resist s
Why Choose Bentonite chemical Thickener
Packing
Advantages
Properties
Why Choose Bentonite chemical Thickener
Bentonite chemical | Organophilic Clay
The processing of Bentonite chemical is to use various methods to improve the quality of natural bentonite clay, change its original structure and chemical composition, obtain its stable and good physical and chemical properties, and constantly expand its role in the application field.
Its entire processing methods, including purification and modification, etc.
The purification methods of Bentonite chemical clay are generally achieved through physical or chemical purification methods, so physical purification is usually achieved through mineral processing purification methods.
The organic bentonite we use in oilfield drilling is achieved by dividing it into two royalty methods.
However, the production cost of wet purified organic bentonite during the production process is higher than that of the dry process method.
The first step is to select high-quality Bentonite chemical from the raw bentonite ore, then crush it, dry it, and then perform wet or dry treatment, followed by film treatment of the powder, and finally package it.
Of course, some soft bentonite do not need to be crushed, and only hard bentonite needs to be molded using a crusher.
Part of our organic Bentonite chemical is extracted by dry, which is a common purification method at present, and it is also suitable for some high content of montmorillonite.
The raw ore is used to produce organic bentonite additive, and its particle size is relatively fine.
The production process of dry processing for organic bentonite additive  is basically based on selecting high-quality organic bentonite raw ore for natural drying, and then crushing it with a crusher.
During airflow drying, this step is also very important. Then ground into powder and subjected to wind sorting classification, and finally packaged.
When packaging, our machine has strict quantity control, which can minimize errors. One particular point to emphasize here is that the drying process is divided into two parts.
Firstly, it is natural drying, which reduces the moisture content of the raw ore from 40% to less than 25%. Then, the raw ore is crushed, and then fluidized dryers are used for further airflow drying.
It has to be said that the commission for dry process is not only simple to operate but also low in cost, and the commission effect is particularly good.
Wet Process: If you want to obtain higher purity organic bentonite, wet purification can meet your requirements .
The process of wet purification is to first crush the raw Bentonite chemical additive to particle size less than 5 mm, add water in proportion to mix, make a slurry, and then stand, so that quartz, feldspar, carbonates and other sandy minerals to settle naturally.
the remaining suspension can continue to use the natural sedimentation method to further settle the sandy minerals,. This method can yield a better quality product.
The disadvantages are long settling time, large floor space and low production efficiency.
In the pulp making process, in order to make the debris minerals block rapid precipitation, can add dispersant to improve the dispersion of clay particles, and then separated.
The concentration of dispersant should not be too concentrated (about 1%), the amount of Bentonite chemical mass of about 0. 5% is appropriate.
After purification for a certain period of time to remove impurities, flocculants are added to the suspension for coagulation and flocculation to achieve solid-liquid separation.
Packing
Advantages
Properties
Whatsapp/Wechat: +86-13185071071