Bentonite Well Drilling | Organoclay Rheological Additive
Whatsapp/Wechat : 0086-13185071071
Organophilic Bentonite| Bentonite Well Drilling
Bentonite well drilling : This kind of organophilic clay bentonite is an improved organic bentonite clay, which can be used in the base oil system where the base oil is diesel, mineral oil, and synthetic oil.
Its role is to provide good suspension and thixotropic properties, and control viscosity. The biggest difference between it and traditional organobentonite is that it has good high-temperature and high-pressure stability.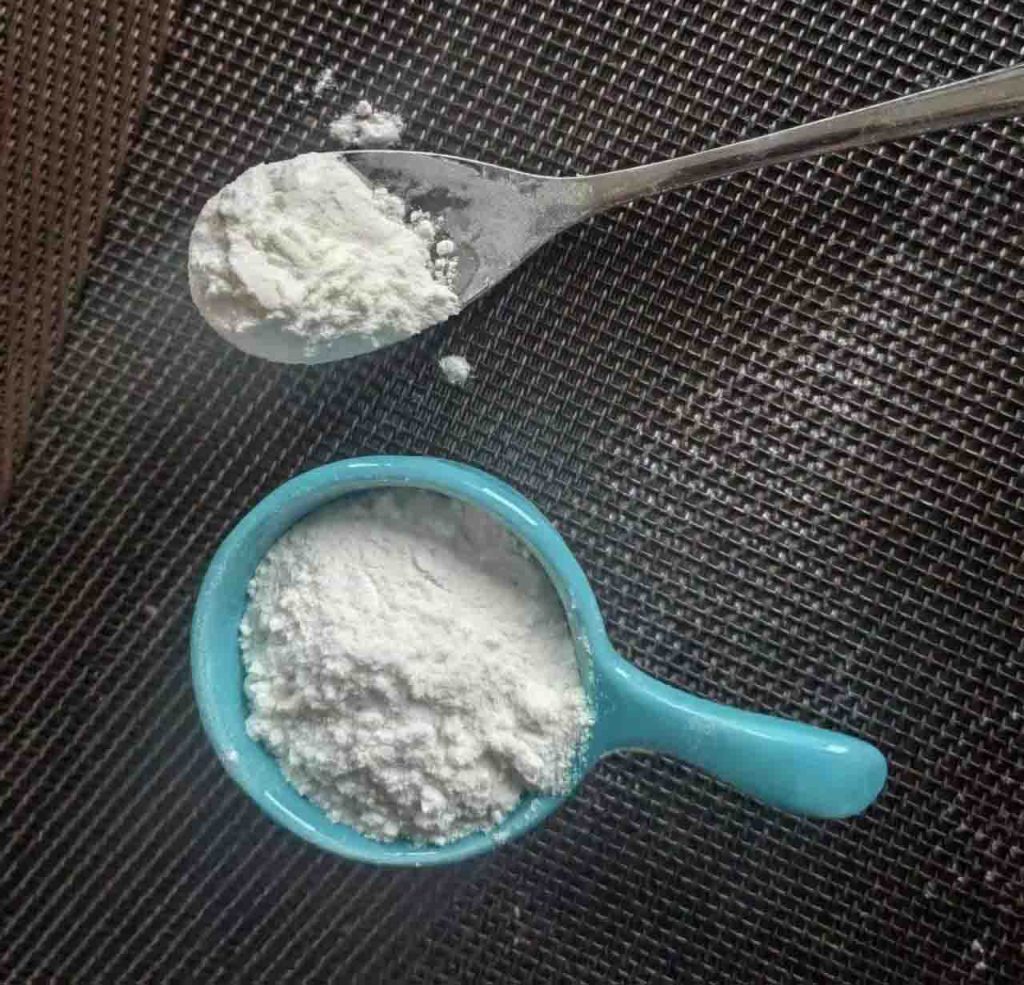 Organoclay Rheological Additive
Camp Shinning produces organic bentonite thickener with over 20 years of production experience, and the entire process strictly follows ISO standards for production and operation. Its CP series organic clay Bentonite Well Drilling is mainly used in major industrial fields such as oilfield drilling, coatings, paints, and frac fluids, among which cosmetics and adhesive are also widely used in organoclay bentonite thickener. Please contact the supplier and manufacturer of organophilic clay bentonite, Camp New Materials is a professional provider provides you with a complete solution for bentonite thickener.
Organo clay CP-34 is used for solvent based paints.
Organobentonite CP-10 is used in non-polar to medium polarity aliphatic.
Rheology modifiers CP-EW is a good anti sagging agent and anti settling agent.
Organoclay Supplier / Manufacturer :
Internet address: https://www.rheologymodifiers.com/    
Email address:   [email protected]
Whatsapp / Wechat:  0086-13185071071
Organophilic Clay Supplier / Manufacturer : Camp Shinning
CP-180 is an organo bentonite(modified montmorillonite) 
Organic clay CP-MPZ is for solvent & resin System grease.
CP-APA is a rheological additive.It's used in systems from Moderate to highly polar solvents.
bentonite well drilling Packing
Packing: 25Kg/Bag or 22.68Kg(50lb) /Bag. 16MT/20FCL with pallet.25MT/40FCL without pallet.
Organoclay Rheology Modifiers for Solvent | Looking for a way to increase the sag resistance of your solvent-based coatings? Camp Shinning has created a rheology modifier that does exactly that! Our modifier prevents pigment sedimentation and provides shear-thinning behavior to your coatings, allowing them to resist s
Why Choose bentonite well drilling
Packing
Advantages
Properties
Why Choose bentonite well drilling
Stability of bentonite well drilling
Organoclay bentonite has good thermal stability, which allows it to still have the ability to exchange cations and exhibit swelling properties even under heating. At the same time, montmorillonite organic bentonite has good chemical stability. It is insoluble in ordinary minerals.
It will not react with alkali oxidant reducing agent at room temperature, so this is the advantage of its chemical stability. Meanwhile, bentonite has solubility.
In general, montmorillonite is insoluble in water.
But it has good hydrophilicity, forming a hydration film, It is very obvious that montmorillonite silicate is a polar molecule that is insoluble in organic solvents. .
Organic bentonite is also positive for environmental protection. It is non-toxic and harmless to humans and plants, and does not have corrosive effects.
It is not irritating to human skin, and has no impact on the nervous and respiratory systems. Therefore, it can be used as a pharmaceutical carrier or feed additive.
Usually, when testing organic bentonite, we test its density, moisture content, fineness, and appearance.
However, the detection range of montmorillonite is larger. We detect it from the aspects of mineral color, luster, hardness, relative density, composition, content, structure, solubility, etc.
The rheological additive produced by Camp Shinning is a relatively easy to disperse, self activated organic clay modified by organic amines, fatty hydrocarbon esters, ketones, and other low, medium, and high polarity solvent systems for paints and inks.
In xylene esters such as butyl acetate and ketones, they can be dispersed in solvent based systems without the use of activators.Therefore, we call them self activated organic bentonite.
They are widely used in anti-corrosion coatings and sealing materials.Ink, marine paint, industrial decorative paint, automotive primer.
We suggest the amount of dosage in the paint make a conclusion based on your experimental results, but it depends on the thickening effect that needs to be achieved in the system, the degree of pigment precipitation, and the typical amount.
We generally recommend a range of 0.5 to 10%. Generally, we can try to use it according to the amount of conventional organic clay, and then optimize it, Usually, its dosage is much lower than that of conventional organic clay.
We can clearly tell you that the fineness of our organic bentonite tested at 250 mesh is greater than or equal to 99%.
Its appearance appears as a light white fine powder.In terms of composition, it is an organic amine derivative of montmorillonite clay.The moisture content is less than or equal to 3.5%.A very important indicator is the weight loss on ignition. The weight loss on ignition of our conventional organic bentonite model is generally between 38 and 41.
We hope that these indicators will provide you with a standard and range for identifying whether our organic bentonite is of high quality. Ultimately, slight adjustments can be made based on different systems and formulas.
Welcome to inquire about our products and request free samples from us. We will be your strongest supporter.
Packing
Advantages
Properties
Whatsapp/Wechat: +86-13185071071