Thixotropic Additive | Organic Bentonite Clay
Whatsapp/Wechat : 0086-13185071071
Thixotropic Additive Supplier & Manufacturer in China
Thixotropic Additive is a thixotropic agent in the form of organic bentonite clay, which is mainly used to help the entire chemical formula meet the requirements of the thixotropic property.
Therefore, whether in the formulation of paint coatings, ink lubricants, or oilfield drilling fluids, a large amount of Thixotropic Additive modification is required.
This organoclay bentonite form can not only meet your overall requirements for bentonite organophilic clay but also improve its rheological properties, the anti-settlement performance is also popular among end users.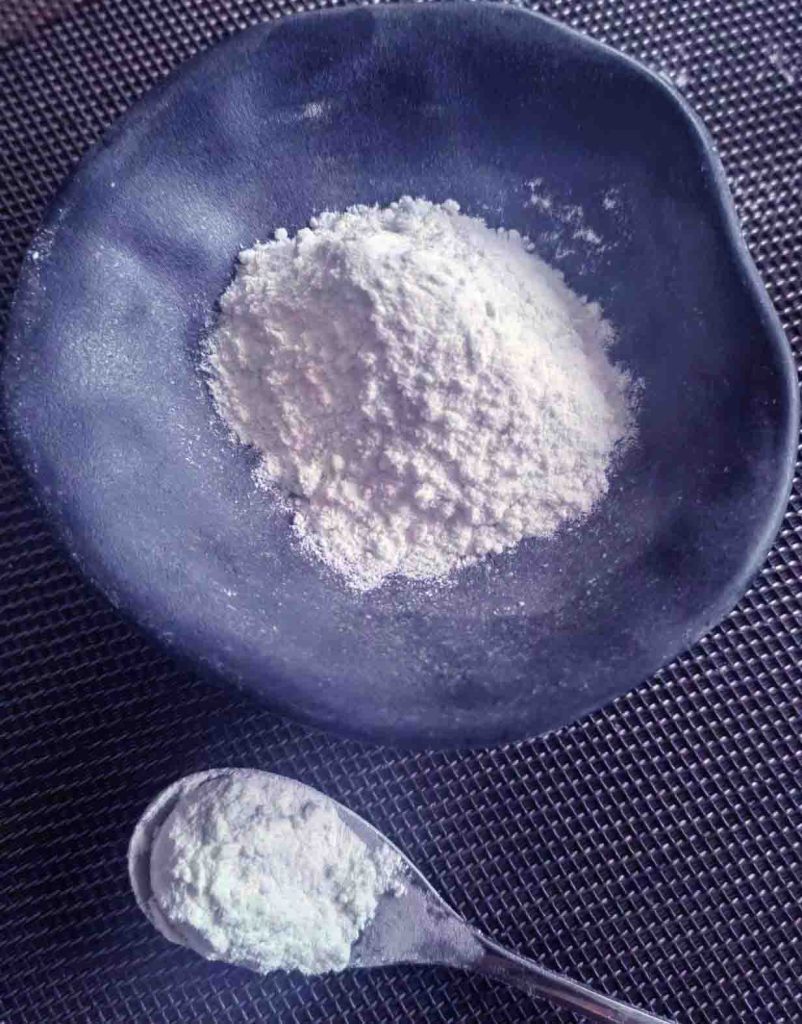 Organoclay Rheological Additive
Camp Shinning produces organic bentonite thickener with over 20 years of production experience, and the entire process strictly follows ISO standards for production and operation. Its CP series organic clay bentonite is mainly used in major industrial fields such as oilfield drilling, coatings, paints, and frac fluids, among which cosmetics and adhesive are also widely used in organoclay bentonite thickener. Please contact the supplier and manufacturer of organophilic clay bentonite, Camp New Materials is a professional provider provides you with a complete solution for bentonite thickener.
Organo clay CP-34 is used for solvent based paints.
Organobentonite CP-10 is used in non-polar to medium polarity aliphatic.
Rheology modifiers CP-EW is a good anti sagging agent and anti settling agent.
Organoclay Supplier / Manufacturer :
Internet address: https://www.rheologymodifiers.com/    
Email address:   [email protected]
Whatsapp / Wechat:  0086-13185071071
Organophilic Clay Supplier / Manufacturer : Camp Shinning
CP-180 is an organo bentonite(modified montmorillonite) 
Organic clay CP-MPZ is for solvent & resin System grease.
CP-APA is a rheological additive.It's used in systems from Moderate to highly polar solvents.
bentonite thickener Packing
Packing: 25Kg/Bag or 22.68Kg(50lb) /Bag. 16MT/20FCL with pallet.25MT/40FCL without pallet.
Organoclay Rheology Modifiers for Solvent | Looking for a way to increase the sag resistance of your solvent-based coatings? Camp Shinning has created a rheology modifier that does exactly that! Our modifier prevents pigment sedimentation and provides shear-thinning behavior to your coatings, allowing them to resist s
Why Choose Thixotropic additive
Packing
Advantages
Properties
Why Choose Thixotropic additive
Thixotropic additive
Thixotropic fluid BENTONITE is a substance added to a formula to impart thixotropic properties to the entire system, and its biggest characteristic is its thixotropy.
The material exhibits a decrease in viscosity under shear stress and stops to restore its original viscosity. This means that the modified material becomes thinner when stirred or poured, but becomes thicker again when not disturbed.
Organic bentonite Thixotropic clay is one of the most common tablet extractors. It is modified by montmorillonite to become an organic bentonite.
This powdered bentonite is dispersed under shear and rebuilt at rest with natural and synthetic clay. When surfactant modified organic bentonite is used for oil drilling, it is compatible with organic liquids and oily systems.
It can form a network structure and provide thixotropic properties. It can be used in oils, lubricants, paints, and adhesives.
This type of additive has good resistance to sagging and has been thicker in recent years, which can prevent excessive flow, dripping, and flowing after application until the material solidifies or dries.

It can improve suspension ability and also improve its leveling performance. As the material shrinks under shear, it will obtain a smooth and uniform surface with fewer brush marks .
In addition to being used in paint coatings and adhesives, thixotropic agents can also be used in lubricating esters and greases.
At the same time, thixotropic agents are also widely used in some cosmetics such as lotion, face cream and cosmetics. Of course, thixotropic agents are also needed in oilfield drilling fluids.
When it was for oilfield drilling, it helped to control the missing during the cementing process from offshore platforms or any other location where solid additives could not be processed.
Its application scope includes.
Plugging and cementing
Temperatures up to 185 degF [85 degC]
Offshore and Onshore Oil Wells
Cement Filling Operations as per RFC*
Advantages.
Control fluid loss.
Excellent thixotropic performance.
Good suspension performance.
Packing
Advantages
Properties
Whatsapp/Wechat: +86-13185071071